Solar Panel Estimator Launch
We are proud to present our new solar panel estimator, a tool to help you discover how many solar panels you may need to get yourself off the grid.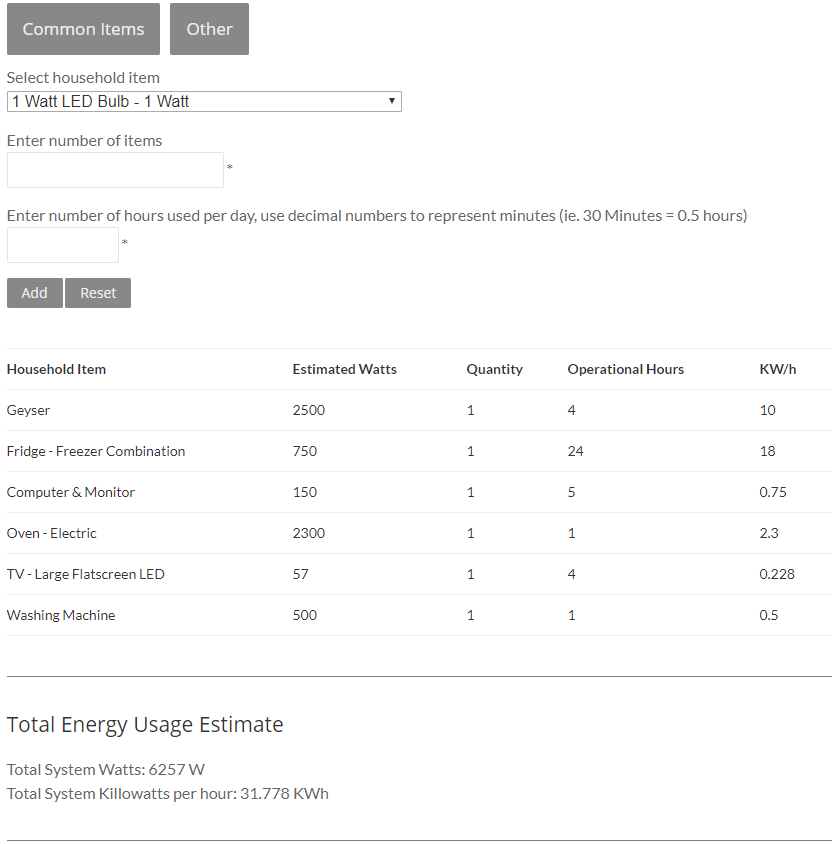 It's as simple as adding all of your household appliances and items that consume electricity to the list along with a rough estimate of the amount of time the appliance is turned on every day.
Once that's done we'll give you an estimation of the total KW/h that your appliances consume throughout a day.
From there you'll simply select your nearest location (so that we may determine the average amount of sunshine your household may receive during a single day) as well as your preferred module size (60 cells being the standard size).
Click on calculate and you'll end up with the estimated amount of power that your solar panels would need to generate every hour (while there's sunlight) to charge your batteries and keep your home powered.
We will continue improving upon this system and any feedback is very much welcomed.
Please contact us at [email protected] should you wish to place an order or ask any questions
Click here to check it out.
The ARTsolar Team