South African Solar Panels - ARTsolar
ARTsolar is South Africa's only locally owned solar panel manufacturer. Shop online for world class solar panels, solar inverters, solar batteries and more.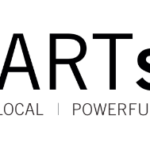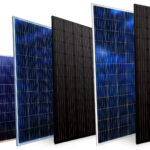 Load shedding getting you down? Get a solar or load shedding kit.
R

42,550.00 Incl. VAT
Our factory, in Durban, houses a state of the ART production line for the manufacture of PV modules, and is operated by a team of young and bright individuals who are captivated in a journey to up-skill themselves for their future endeavours and to inspire other young individuals.
As an extension to our core business of PV modules, ARTsolar also provides solar inverters, energy storage solutions, pre-designed solar solutions, and other components relating to the installation of solar PV power plants.
FRIK POOLMAN
(verified owner)
Eugene Koekemoer
(verified owner)
Excellent battery and great price. Replaced my lead acid gel batteries with this and I have much more power for longer.
Brian T.
(verified owner)
Big! Rugged, good connectors, generates sunrise to sunset.
Mr. Eshu Seevnarayan
Chairman and Co-founder of ARTsolar, Mr. Seevnarayan is an incredibly successful business man. Founder of iTalk Cellular and the Serta and Lylax bed brands in South Africa, Mr. Seevnarayan is most certainly the heart of ARTsolar.
Mr. Patrick Goss
Co-founder of ARTsolar, Mr. Patrick Goss is a legend amongst those that know him. Founder of Boxer Cash and Carry, and Co-founder of Rand Merchant Bank. Mr. Goss has the mettle of few men before him, and has stood strong with the ARTsolar team, through the good and the bad.
Start a career at ARTsolar today.