South African Solar Panels - ARTsolar
ARTsolar is South Africa's only locally owned solar panel manufacturer. Shop online for world class solar panels, solar inverters, solar batteries and more.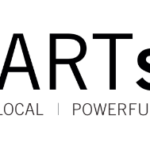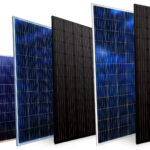 Don't delay, secure your next order of panels, inverters and batteries today.
R

67,727.81 Incl. VAT

R

43,175.31 Incl. VAT

R

105,950.94 Incl. VAT

R

29,885.63 Incl. VAT

R

1,795.33 Incl. VAT


R4.80/Wp excl.VAT

R

800.03 Incl. VAT


R6.63/Wp excl.VAT
ARTsolar is South Africa's only locally owned solar panel manufacturer, specialising in the manufacture of crystalline panels.
At ARTsolar we believe in quality above all else. Price isn't everything, and our 30 Year Linear Power Output Guarantee should be a testimony to that.
We also pride ourselves in being a multi-disciplined institution, with the full capacity to provide turn-key solutions, commercial and residential solar installations.
Our factory, in Durban, houses a state of the ART production line for the manufacture of PV modules, and is operated by a team of young and bright individuals that have recently left school and are looking for a journey to up-skill themselves for their future endeavours.
As an extension to our core business of PV modules, ARTsolar also provides solar inverters, energy storage solutions, pre-designed solar solutions, and other components relating to the installation of solar PV power plants. Andrew P.
Very good service and amazing locally made Solar Panels! LJ Fleetwood
I have bought a total of 12 panels from the, with 3 of them in use for more than a year. These panels are robust and really efficient, with the best price on the market. I had one panel that was damaged in transit and replacement was done without any problems. Paul Z.
Made in Afrca for Africa its tuff like Africa
Our factory is based in Durban, South Africa
Monday – Friday: 8am – 4:30pm
Saturdays: 8:30am – 12:30pm
Sundays & Public Holidays: Closed
Unit 11, Gate 3
New Germany Industrial Park
124 Escom Road
New Germany
KwaZulu-Natal
South Africa
3610