ARTsolar was established in 2010 in Durban, South Africa, and remains one of the pioneers of the South African Photovoltaic (PV) solar panel manufacturing industry. We are 100% locally owned and are currently the only South African PV manufacturer that specialises in high volume production for the Northern Cape PV farms. Our production facility is fully capable of laminating and framing PV modules, with a capacity up to 250MW annually. We also have the facilities to perform complete quality assurance tests on all imported PV modules, this involves complete testing of each and every module in a shipment to ensure that the quality of your investment has not been compromised during shipping or by manufacturing defects. Our business model has further evolved to incorporate the wholesale/retail of PV modules and related equipment directly to specialist installers and general consumers.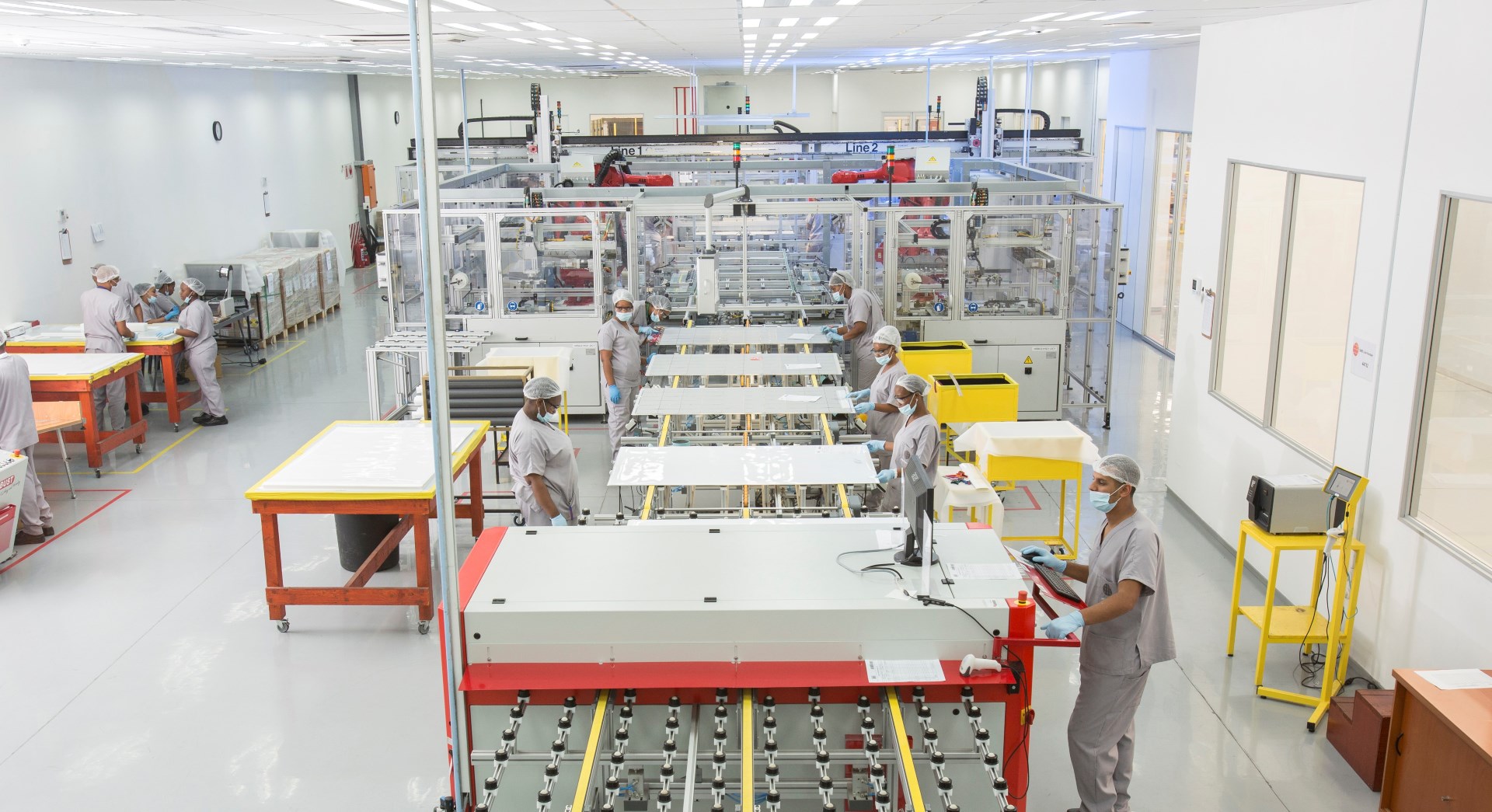 ARTsolar's state of the ART Swiss built production facility in Durban (which has been completely funded by its shareholders) became South Africa's first company to produce significant quantities of solar panels for the Renewable Energy Independent Power Producer Programme (REIPPP). This program sells power to local utilities through 20-year power purchase agreements.
Our world leading production and quality assurance facilities are controlled, managed and overseen by our in-house developed, AI powered, MES system: PVflow®. We are able to provide quality assurance reports and perform re-works/repairs on modules to ensure your return of investment. We provide local guarantees/warranties and are backed by extremely astute and forward thinking local shareholders who are committed to the success of the South African renewable energy sector.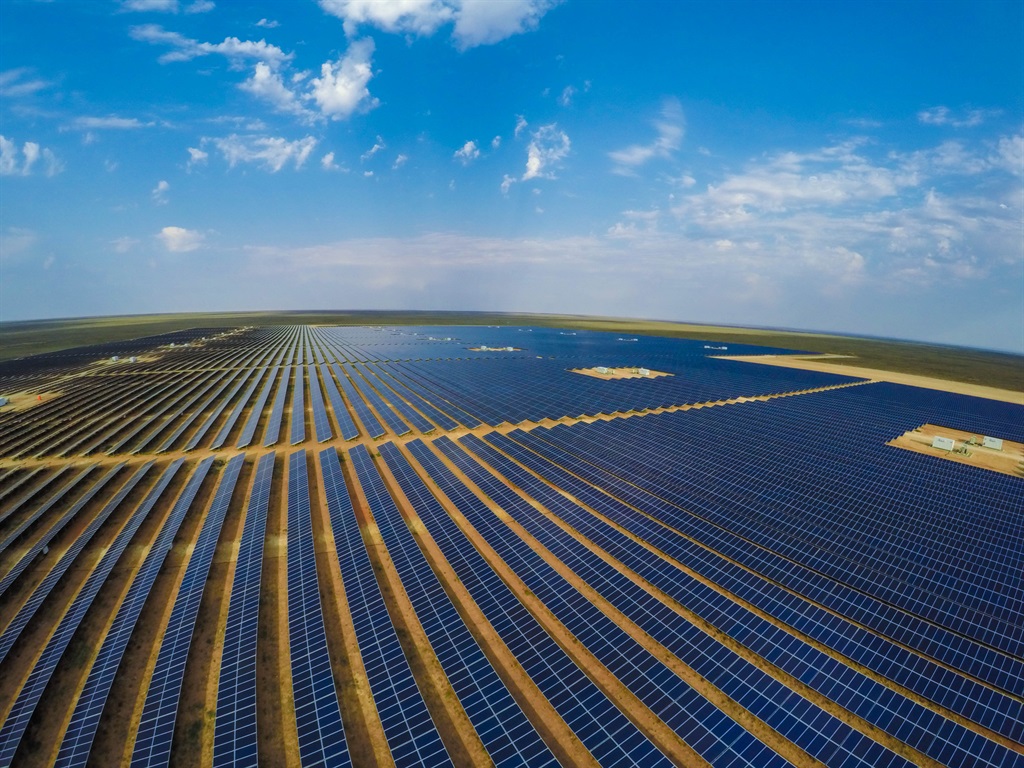 We are real content providers and are able to comply with the requisite laws and regulations. We produced under licence for BYD in Round 3 (2015 / 2016) of the REIPPP. Juwi was the EPC of the 86MW, Mulilo-Sonnedix-Prieska Solar PV plant, that implemented the turnkey project. The project was successfully connected to the grid in 2016 on time and within budget. To date, not a single module produced by our plant has needed replacement.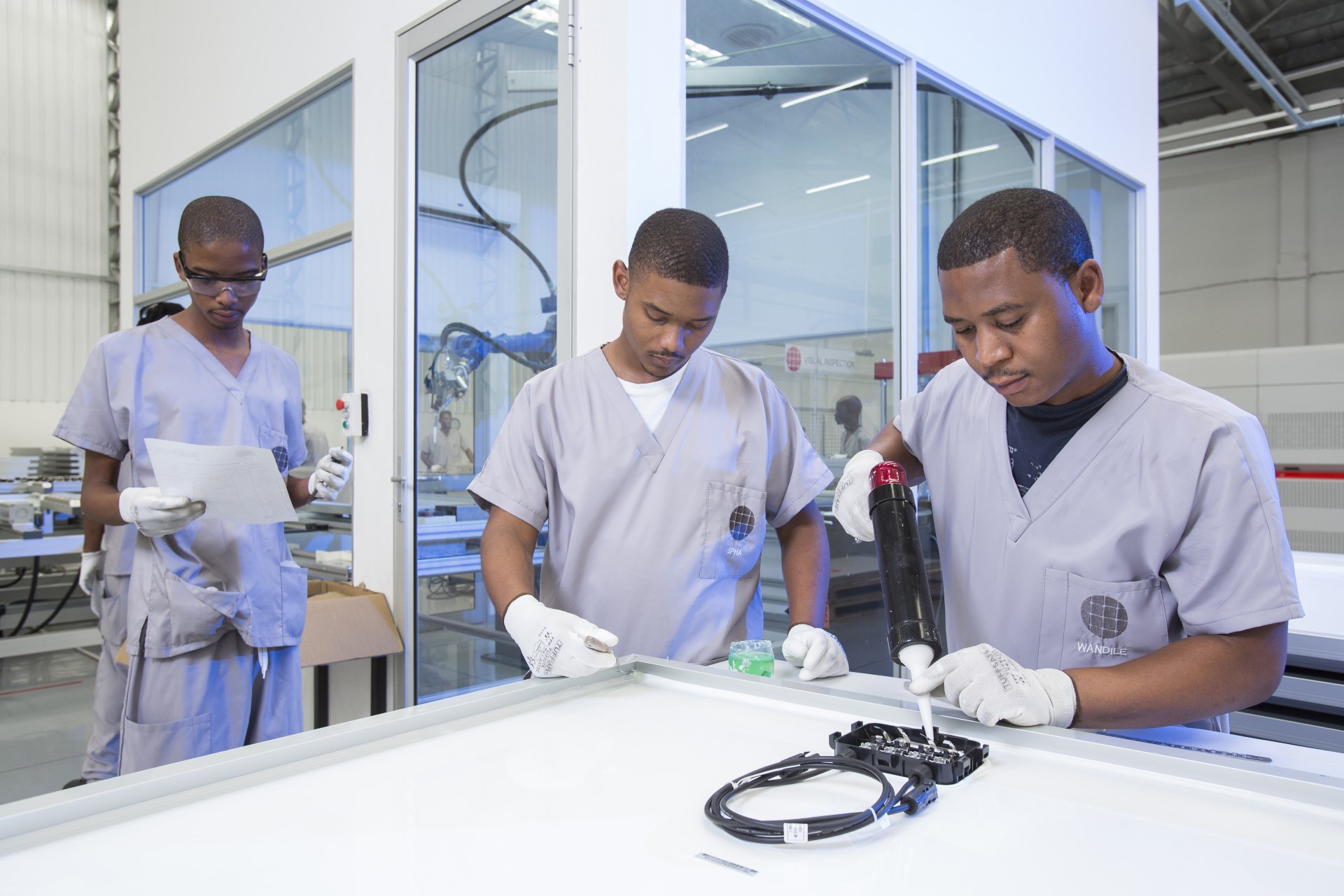 ARTsolar's main products are 60 and 72 cell Polycrystalline solar panels of up to 335 Watts for Industrial, Commercial and Domestic use. All of our solar panels are available for delivery throughout South Africa and the rest of Africa.
The ARTsolar Team is available to help you in any way possible to achieve your goal in contributing towards a greener future for South Africa.